Activities of Faculty of Automotive Engineering Technology returns after the influence of the covid-19 pandemic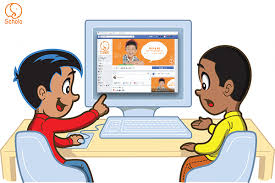 The Covid-19 pandemic has been and still a lot of negative and serious impacts on the world and Vietnam. In particular, the educational and training activities in the country in general, at the Industrial University of  Ho Chi Minh City (IUH HCM city) in particular, are also significantly affected.
After the social spacing since April 16, 2020, many agencies, organizations and schools in the territory of Vietnam have been cautious to operate again with the spirit of giving priority to the safety of human health first.
Implementing command of the Board of president of Ho Chi Minh City University of Industry, the chairmain of the Faculty of Automotive Eengineering Technology (FAET) immediately implemented many jobs to teaching and learning of the Faculty to conform with new situation.Learning of student starts from 4th May 2020 for students in year 3 and 4; from 11th May 2020 to all remaining students and students.
Earlier, during the implementation of social spacing, the FAET has proactive implemented online teaching for some theoretical part classes. Activity online teaching, though initially new, has created an interest in learning for students. Through online teaching activities, most students propose that the faculty should maintain this form of teaching, and further expand the use of online teaching for theoretical modules in the future. This is a very positive signal, helping to deploy many forms of teaching for students of the faculty in the future.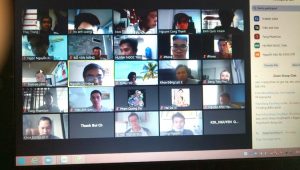 Teacher. Nguyen Chi Hung – dean of the Faculty of Automotive Engineering Technology has been meeting all lecturer of faculty and deployed online teaching through ZOOM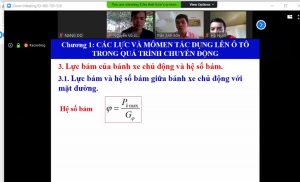 Master. Tran Anh Son is teaching online a new theory online for students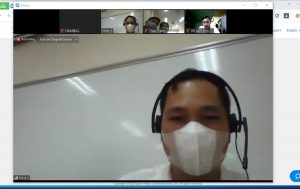 Mater. Le Minh Dao is conversing to solve students' questions with the participation of many faculty members
Up to now, all training activities of the FAET have stabilized with a high level of concentration and determination of the dean of the faculty, Lecturer and all students of the Faculty to complete the workload of Semester 2, the 2019-2020 school year.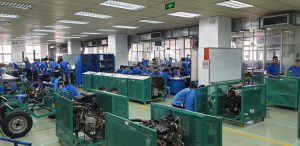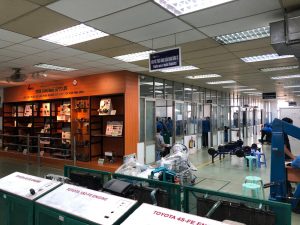 In order to ensure the interests of students, the board of the dean of  the Faculty and all lecturer of the faculty have overcome all difficulties and created favorable conditions for students to register for the theoretical and practical schedule, … to ensure academic progress.
At the present time, the academic progress and legitimate needs of the students of the whole faculty have been implemented, ensuring completion in time in accordance with unified regulations with the school.
The board of the dean of the Faculty of Automotive Engineering Technology always has close and proper instructions, suitable to the practical situation; Faculty lecturers always apply the best working methods in situations to achieve training goals. This is a bright spot that has been praised and promoted through many generations of lecturers and students of the FAET in particularly, of IUH city in general.
News article: Van Nang