Announcement about Faculty organizes student skills contest 2020) We would like to let all the lecturers and students about our plan for Student Professional Skill Contest 2020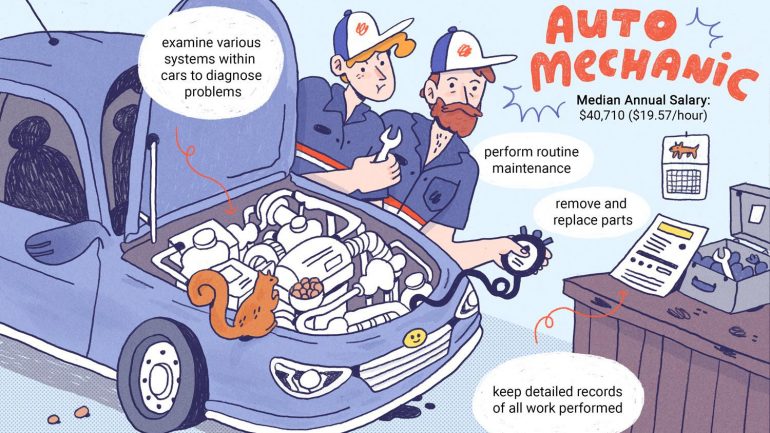 ANNOUNCEMENT
(About: Faculty organizes student skills contest 2020)
We would like to let all the lecturers and students about our plan for Student Professional Skill Contest 2020.
INTRODUCTION.
In oder to promote learning emulation movement, improve profestional knowledge, train practical skills for student of our faculty, be able to fit job requirements in fact.

Information about the training activities of our lecturers and students of the Faculty related using human resources in automotive technology.
CONTEST'S GOAL.

Increasing cooperation exchanging information between Enterprise and our Faculty in the field of automotive technology.

Organizing a contest of practicing skills.

Creating a useful contest where the students can enhance their learning effort and professional knowledge, practicing their skills.

MAIN CONTENTS.
3.1. Exam contents.
The professional skills test plan includes 2 parts as shown in the table below:
No.
Part
Time
Appraising Criteria
Results

 1

PRELIMINARY

45 minutes

Answer multiple-choice questions on questionnaires about specialized knowledge, diagnosis; repair of automatic transmission A140.

– Select 8 candidates with the highest exam results to train more skills and learn about the automatic transmission A140.




– 8 candidates selected after preliminary training will select 4 candidates to compete in the Finals

 2

FINAL

80 minutes.

Perform skills of candidates (labor safety, use tools; test equipment, use documents, …) through the test of the test dismantling practice test on Toyota's automatic transmission A140.

– Based on available repair manual on automatic transmission A140. Trainers will develop a set of assessment papers and scores.




– Take the exam (about 1 day) and choose: 01 First prize – 01 Second prize – 01 Third prize – 01 consolation prize based on the score of the judges – Each board includes 03 judges (02 lecturers and 01 person from Enterprise).
 
 3.2. Participants.
All students have learned the subject of automobile chassis structure, practicing the car drivetrain under the Faculty of Dynamic Technology, Ho Chi Minh City Industrial University. Ho Chi Minh.
The locations of the exams are shown below:
No.
Work content
Time
Places.

1

Registration

From the date of notification to the end of November 15, 2020

Room Faculty office

2

Preliminary competition round

13h30 on 16/11/2020

Room X4.09

3

Training and evaluation.

From November 18, 2020 (students present at 7:30) to December 9, 2020

Room X4.09

4

Contestant round for the final contest.

From 7:30 to 16:00




December 10, 11, 2020

Room X4.09

5

The Final Round.

From 7:30 to 16:30 on December 20, 2020

Area provided by school.
 4. PRIZE STRUCTURE
– Consolation Prize: 05 (Certificate + item worth 200,000 VND)
– Third Prize: 01 (Certificate of Merit + item worth: 500,000 VND)
– Second Prize: 01 (Certificate of Merit + item worth: 1,000,000 VND)
– First Prize: 01 (Certificate of Merit + item worth: 1,500,000 VND).
(Depending on sponsorship from the units, the prize can be increased for each type of prize. Prize value is converted into item.)
                                                                                       DEAN
                                                                                     (Signed)
                                                                              Nguyen Chi Hung