Announcement about Phase 2- English entrance exam of students preparing to enter course 16 – school year 2020-2021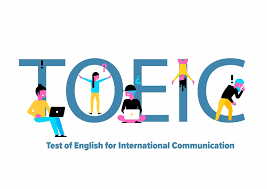 ANNOUNCEMENT
 (About: Phase 2- English entrance exam of students preparing to enter course 16 – school year 2020-2021.)
Faculty Of Automotive Engineering Technology informs students who enroll in course 16 -the academic year 2020-2021 of the faculty about the English entrance exam – Phase 2 (TOEIC ONLINE) organized by IIG as follows:
Exam date: From November 3, 2020, to November 9, 2020.

Location: at Industrial University of Ho Chi Minh City.

List of candidates and testing room in the attached file.
Contest candidates note::
Be present in the exam room according to the schedule.

On the test day, candidates are required to bring personal papers (original ID / Citizen card, Passport,…).

To avoid the case of losing and misplacing your personal belongings: contestants do not bring valuables when taking the test because IIG has no staff to keep their belongings and is not responsible for any problems related to lost belongings candidates.

In cases where the candidate's personal identification is invalid or the candidate does not have his/her personal paper, the candidate needs to add the Confirmation and present it to the Superintendent at the examination room. Students are given the Certificate at the Faculty of Foreign Languages.
DEAN
                                                                                                          (Signed)
                                                                                                  Nguyễn Chí Hùng