Car Care Festival FAET-IUH 2018 Car Care UniTour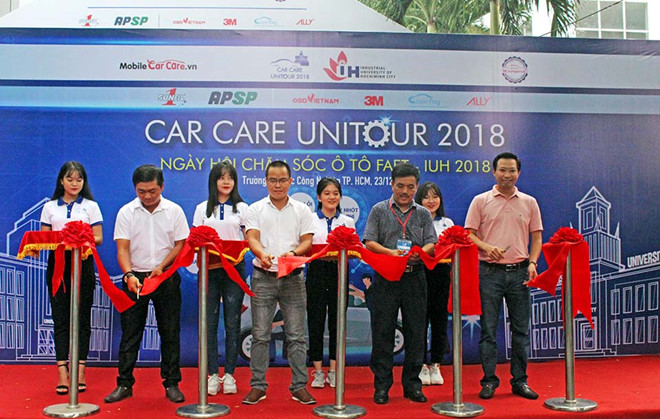 In recent years, the Vietnamese automobile market started to grow strongly. The high percentage of car owners has led to the development of many types of services such as car care, maintenance and repair services … besides production, business and purchase services. . According to preliminary statistics, the entire automobile industry in Vietnam currently has 8 automobile manufacturing and assembly plants, more than 400 car dealers, 1,700 garages and more than 200 car care centers. The "blooming" of the service industries mentioned above are leading to a shortage of quality human resources for service.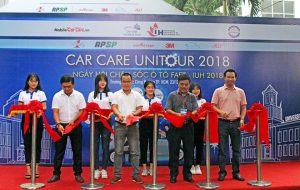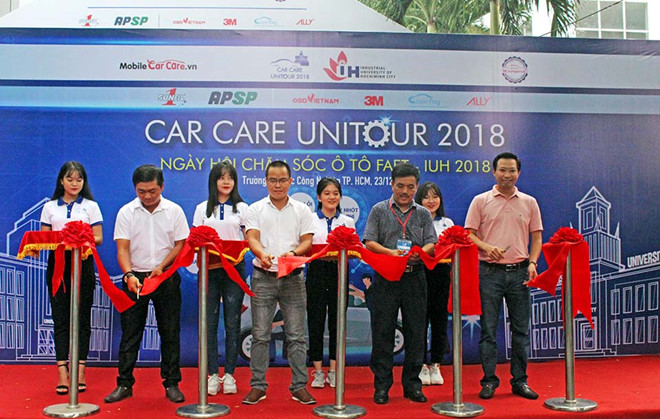 Catching that fact, Mobile Car Care Vietnam recently cooperated with the Department of Dynamic Technology (FEAT) of Ho Chi Minh City University of Industry to organize Car Care UniTour program – Experience car care at the University. This is the opening event in the chain of car care services to help students studying automotive industry have the opportunity to interact with reality, apply the knowledge learned in the lecture hall into practice.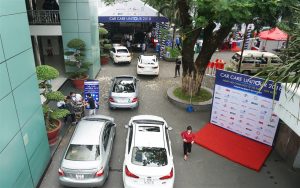 At the event, more than 50 cars were fully cared for, including cleaning services, deodorizing bacteria, checking tire status, battery status, scanning electronic errors, replacing memory, changing oil filters. , … In particular, all these stages are directly performed by students and lecturers at Ho Chi Minh City University of Industry, under the support and guidance of the technicians of the companies.

In addition, in the framework of the event, the automotive majors also had the opportunity to meet and exchange with experts, business representatives about the profession, the automotive market and jobs. Since then, it helps students to partially orient the needs as well as determine the goals for the future.
The festival program is posted on the newspapers by the link:
https://xe.thanhnien.vn/thi-truong-xe/nang-cao-chat-luong-dich-vu-o-to-tu-giang-duong-17544.html
http://autonet.com.vn/tin-tuc/201812/chuong-trinh-car-care-unitour-den-giang-duong-danh-cho-sinh-vien/
http://xecongnghe.vn/Car-Care-UniTour–Dua-garage-chuyen-nghiep-vao-tan-san-truong-dai-hoc-4565.html
http://www.htv.com.vn/dua-trai-nghiem-thuc-te-vao-truong-hoc