MultiBeam LED – Illuminate the night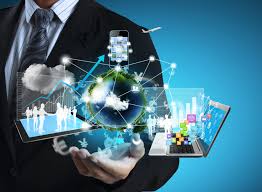 Fast and precise
For the first time in history, Mercedes – Bens is deploying LED MULTIBEAM technology the new CLS-Class generation. Many benefits of LED is combined with the most advanced control technolgy in the most creative ways. "This technology means we can react faster to many surrounding changes. For instance, we can adjust light levels to suit different situations in 10 mili second which was impossible before the invention of this technology", Florian Herold, a development engineer at Mercedes – Benz explained. There is a total of 4 measurement devices of ideal lights at the rate of 100 times per second. This technology is appropriate for most road and traffic conditions. The technology supply strong and far light on the road surface and pavement without dazzling the views of other  people. MULTI BEAM LED has improved the function of intelligent light system, raise its efficiency to a whole new level and help driving in the near future safer.
Optimizing observation without dazzling other people
The core of MULTI BEAM technology is the non-dazzling headlight function. The technology supports a headlight system which actively works based on camera observation. If the camera which is put behind the windshield detects upcoming cars, a part of area inside of the headlight will be blocked to ensure that other drivers won't be dazzled. New MULTIBEAM LED headlight can even do better: Those new lights use quick responsive and accurate lighting devices which have 24 LED chip with high efficiency as lighting net. Every LED chip can be controlled separately from other chips and stop lighting according to the shape of the car which is affected by the U – Shape headlight. The headlight controlling system combined with lighting net help to improve  the accuracy of tempory lighting nets and prevent the shortage of light beam from the main headlight in the width.
Non-dazzling main headlight
This non-dazzling main headlight, also know as main component headlight, reduce a lot of stress for night drivers. This light can work permanently without causing bad effects or even dangers to other drivers. Moreover, drivers don't have to deliberately turn on or turn off the main head light. This allows drivers to absolutely concentrating on driving conditions.
Early warning thanks to active lighting system
Aside from the main accurate headlight system, every MULTIBEAM LED headlight is also equipped with specialized module which is suitable for low light beam headlights. Those headlights can turn to side with the maximum angle of 20 degree, which is impossible before. "The camera behind the windshield continously keeps track of the road conditions and calculate optimal points to allocate light beams", Florian Herold explained. Datas from the camera make module to turn before you turn the wheels to change direction. This helps to light the front road in an optimal way during an appropriate time before turning. With the same principles and suitable situations, the system automatically reallocates straight-forward lightning points before the car completely leaves the turn. This active warning lighting system brings huge benefits to drivers: they can prepare carefully before and after leaving the turn. They can also discovers potential dangers earlier.
NO more blindspot on sinuous roads.
Another advancedment which is available in MULTIBEAM  LED is the turning light function with sinuous road features. Combined with  COMAND Online direction system, every upcoming sinuous roads can be identified and displayed to users. After that, before entering the turn, the turning light function will be activated automatically to the right or left in order to supply far lighting beam. This help to improves observation of drivers. "What special about this feature is  the much more wider beam when comparing to other low lighting headlight or the main headlight. This also helps me, as a driver, to identify everything on the sinuous road better such as cyclists", Florian Herold explained.
Safe driving is the first priority
Mercedes – Benz has always been the symbol of realistic advancement and value to customers. Considering about safety plays the main role and is always  the motivation behind our continuous improvement and techonlogy advancement. We want your drive to be safer.
"MULTIBEAM LED give us high flexibilty and accuracy along with strong-top lighting function and system. In short, with this new lighting technology, we have achieved a new level of safety", Florian Herold proudly affirm.
From Mercedes Benz Viet Nam