Objectives & Expected Learning Outcomes Of Faculty Of Automotive Engineering Technology 2014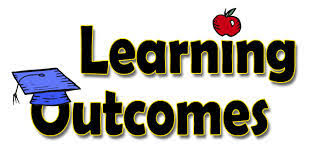 OBJECTIVES & EXPECTED LEARNING OUTCOMES OF FACULTY OF AUTOMOTIVE ENGINEERING TECHNOLOGY
I. Program Education Objectives
1. Apply knowledge and technical skills which have been taught in the AET programme for solving automotive engineering technology problems.
2. Manage, lead and train human resources in the automotive engineering field.
3. Engage life-long learning and adapt to the ever-changing environment, respect the differences.
4. Comply with the Vietnam goverment's policies, law, having responsibilities and professional ethics.
II. Expected Learning Outcomes
At the graduation time, students of the AET programme are able to :
| | |
| --- | --- |
|   No. | The Expected Learning Outcomes |
| a | ELO a. Apply basic knowledge of mathematics, science and technology in the field of automotive engineering technology. |
| b | ELO b. Apply knowledge of economics, society and service management to solve problems in automotive enterprises. |
| c | ELO c. Apply specialized knowledge to reasoning problems in the automotive field. |
| d | ELO d. Utilize specialized skills and tools to solve automotive problems. |
| e | ELO e. Communicate effectively in the field of automotive engineering technology via verbal form, written from and technical documents. |
| f | ELO f. Maintain self-study skills effectively. |
| g | ELO g. Perform independently and teamwork. |
| h | ELO h. Demonstrate commitment to professional quality. |
| i | ELO i. Enhance safety standards and industrial style. |
                                                                                                         Dean of the Faculty
                                                                                                                  (Signed)
                                                                                                           Nguyen Chi Hung