Students of Automotive Department visit ISUZU Vietnam factory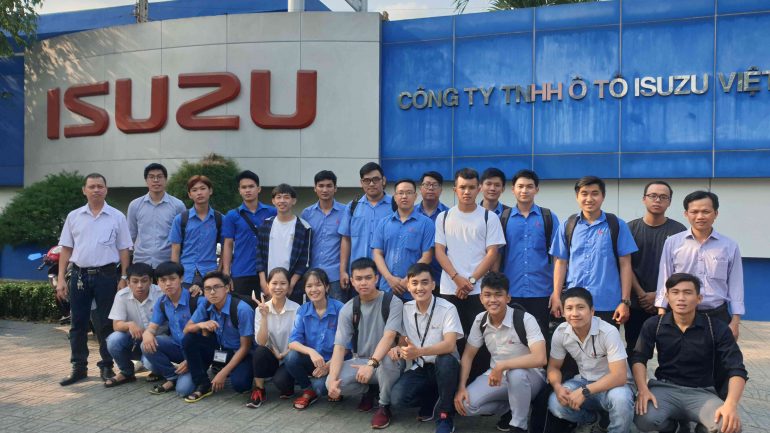 In order to create a cooperative relationship between the Department of Motivation Technology of Ho Chi Minh City University of Industry and ISUZU Vietnam, it also helps students better understand the real work at automobile enterprises in Vietnam.
On March 22, 2019, the Faculty joined with ISUZU Vietnam Company to organize a study tour for students of the University system to learn about the activities of ISUZU factory in Vietnam. Through the tour, students will better understand the automotive technology industry in Vietnam.